March 17, 2022
This is the first in the series of tips and tricks on Virtual Desktop Infrastructure for Desktop Professionals. This series is not meant to be a long blog, but instead focus on the challenges and solutions for topics that desktop professionals face on a daily basis.

Resource Provisioning is an important aspect for optimizing your VDI performance. It is important to make sure that the critical VDI Infrastructure resources are not underprovisioned which impacts the performance, but equally important is making sure that you just don't throw money at every problem.

CPU Resources have a direct impact on the number of desktops and latency an organization needs to support their business critical applications running over VDI. Memory resources provides the performance boost needed to support many of those applications. Knowing which VDI user uses simple applications vs intensive applications must be known so that you right size and assign the memory resources to the VMs accordingly.
Blindly assigning more CPU or memory resources than what is really needed leads to wasted hardware resources, lower virtual desktop density and higher costs per virtual desktop. Every VDI administrator must be able to identify those provisioning scenarios and right size their VDI deployment.
Here is an example of a report generated by Uila that shows how you can rightsize your Compute resources in your environment to find the right balance between performance and your VDI infrastructure investment.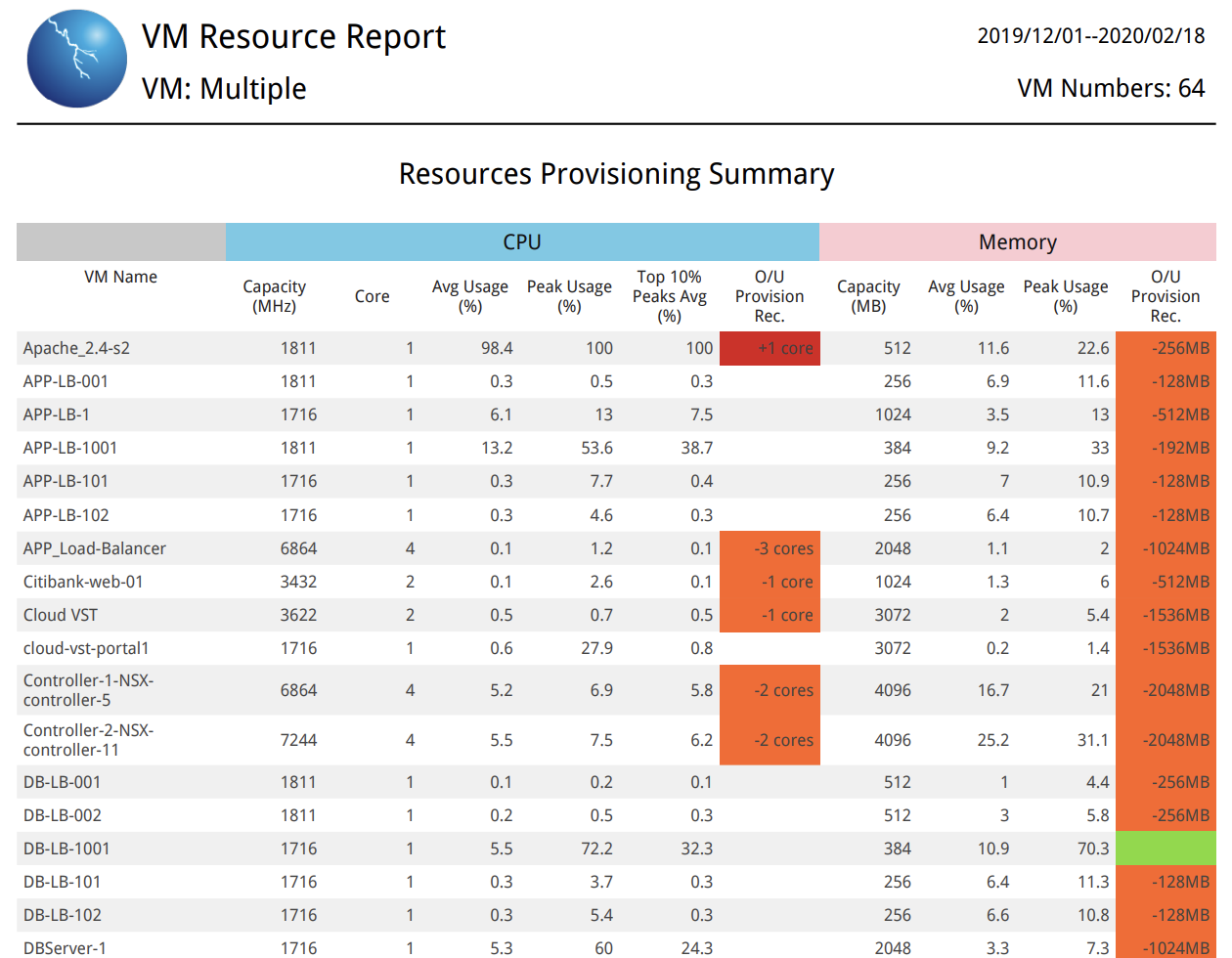 Here is a recent success story for Uila where an Enterprise Organization that was able to resolve VDI slowdown complaints from a group of users due to resource rightsizing issues. Click
here
to read the story.
If you want to talk to one of our VDI experts on any question or how to optimize your VDI environment, please click to
get in touch
with us.
Uila also offers a 21-day VDI Assessment program that is designed to provide an assessment of the health of the entire stack in your VDI environment. As part of this assesment, the Uila expert will install the
agentless, non-disruptive, application & infrastructure-agnostic
Uila solution in your VDI environment, analyze the results, provide the observations & recommendations on a 1 on 1 phone call, plus provide the final assessment report at the end for you to
share with the rest of your team, or use to solve the challenges observed in your environment.
Request your assessment
NOW
.