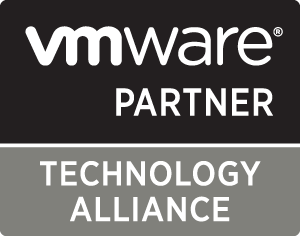 VMware
VMware is a leader in cloud computing and business mobility. Built on VMware's industry-leading virtualization technology, VMware solutions deliver a brave new model for IT that is fluid, instant and more secure. Customers can innovate faster by rapidly developing, automatically delivering and more safely consuming any application.
Uila is a VMware Technology Alliance Partner. Uila has integrated its Application Aware Infrastructure Performance Management solutions with VMware vCenter to enhance application and infrastructure visibility and to correlate r application performance with the underling virtual infrastructure. The Uila solution will be offered through the VMware Solution Exchange.
---

Nutanix
Uila is a Nutanix Elevate Technology Partner. Uila has integrated its Application-Centric Infrastructure Performance Management solutions with Nutanix supported Hypervisors (VMware ESXi or Microsoft Windows Hyper-V or Nutanix's native, license-free hypervisor, AHV) to enhance application and infrastructure visibility and to correlate r application performance with the underling virtual infrastructure.
---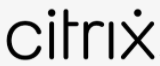 Citrix
Uila is a current Access level Partner of Citrix and is currently working on the Citrix Ready Program, that helps Uila develop and integrate our products with Citrix technology for VDI Monitoring and Troubleshooting.
---

TOYOTech LLC
TOYOTech LLC, based in Fremont, CA, is a wholly owned subsidiary of TOYO Corporation of Japan. TOYO Corporation has been contributing to the Japanese industries by providing the world's most advanced "Measurement Technologies" in various fields for more than 60 years. In August 2015, it founded TOYOTech LLC whose primary mission is to provide TOYO Corp's home grown solutions into the US and International markets. It is also charged with expanding TOYO Corp's technology solutions through investments and acquisitions of US based high-tech companies. TOYOTech's most recent acquisition resulted in the award winning SYNESIS, the network industry's first lossless 100Gbps Packet Capture Appliance. Learn more about
TOYOTech LLC.
---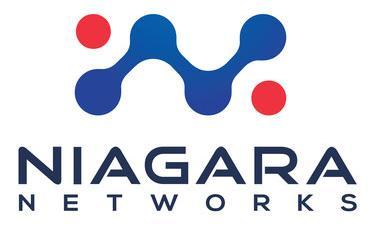 Niagara Networks
Niagara Networks provides high performance network visibility solutions for seamless administration of security solutions, performance management and network monitoring. Niagara Networks products provide advantages in terms of network operation expenses, downtime, and total cost of ownership. A former division of Interface Masters, Niagara Networks provides all the building blocks for an advanced Visibility Adaptation Layer at all capabilities and tailor-made development cycle, Niagara Networks are agile in responding to market trends and in meeting the customized needs of service providers, enterprise, data centers, and government agencies.
Uila integrates natively with Niagara Networks to provide full visibility into the virtualized environment, including Data Centers and Cloud deployments. Uila's virtual Taps monitor for east-west traffic between VMs in the same host as well as VMs across hosts in the Data Center as well as traffic in the Public Cloud (AWS, Azure, Google Cloud, others). The captured traffic is then forwarded to the Niagara Network Packet Broker (NPB) for deeper traffic analysis, including identification of known, suspicious, and unknown traffic passing through the combined physical, virtual and cloud network.
Read more about the integration from this solution brief.
---

SoftLayer
SoftLayer, an IBM Company, provides cloud infrastructure-as-a-service from a growing number of data centers and network points of presence around the world. Softlayer customers range from Web startups to global enterprises. Products and services include bare metal and virtual servers, networking, turnkey big data solutions, private cloud solutions, and more. Softlayer's unique advantages include the industry's first Network-Within-a-Network topology for true out-of-band access, and an easy-to-use customer portal and robust API for full remote-access of all product and service management options.
Uila is working with SoftLayer to ensure interoperability and ease of use for our mutual customers. Learn more about
SoftLayer